The B.A. in Art History offers an unusually diverse and exciting program that covers all major time periods and areas of the globe. Internships, museum studies training, service-learning courses, studies abroad, and extra-curricular activities together provide an experience unparalleled in any other state undergraduate program. Students are encouraged and enabled to conduct professional research, providing educational display text for exhibitions, publishing in University journals, and presenting at public symposia and conferences. All together these opportunities present a rich educational experience that provides exceptional preparation for professional work and graduate studies.
Check out our virtual exhibit.
Possible Careers for Bachelor-level Graduates and Preparation for Graduate-level Study
Education, Research, Museums/Galleries.
With appropriate graduate study: art curation and registration, art librarianship, art law, art conservation and restoration, visual resources management, archaeology, architecture, historical preservation.
Recent graduates have found employment in regional museums (museum educator Rogers Historical Museum, museum assistant Springfield Art Museum, gallery attendant Crystal Bridges Museum) and have gone on to Masters and Doctoral programs in Art History and in Museum Studies (University of Missouri, Columbia; University of Florida; Seton Hall University; University of North Carolina at Chapel Hill.)
Student life
New students
Art History Club. Network with other majors and minors in art history, become involved in related activities on campus and in the region, and learn about other opportunities.
Work opportunities. Build your résumé right on campus, if you receive work-study funding. The art and design office, Student Exhibition Center, Brick City Gallery, special collections and archives in Meyer Library and the Center for Archaeological Research all offer work-study jobs.
Museums and galleries in Springfield. Volunteer or be a tour guide to learn about the different types of museum work, learn specific information about museum objects and hone your public speaking and interpersonal skills. Museums include the History Museum for Springfield-Greene County, the Bonniebrook Museum, the Railroad Museum, the Discovery Center and the Springfield Art Museum, among others.
Study Abroad. Build your résumé with international experience. There are programs of different lengths available in just about every corner of the globe. A popular program is the MSU four-week summer program in Florence, which offers both general education and art history course credit.
Advanced students
The Annual Intercollegiate Art History Symposium. This half-day, spring semester event invites three advanced art history students selected from Missouri State and students from each of the other participating universities to give 15-20 minute presentations on their research. The art history faculty select the MSU student speakers from a group of competitive proposals, and the faculty then guide the students in developing their oral presentations for the symposium.
First Friday Art Talks. This program with the Springfield-Greene County Library (SGCL) System allows advanced undergraduate art history students and recent graduates to give 20- to 30-minute professional, illustrated, public presentations on their research.
Publishing opportunities. Students who have produced an excellent (A) research paper or project in an advanced art history course are strongly encouraged to revise their paper or project under the supervision of their instructor for submission as an article for publication in "LOGOS," the undergraduate journal of research that is produced annually at Missouri State by the Honors College.
Undergraduate teaching assistantships. Earn course credit through our new ART 390: Art History Teaching Assistant program. Under the guidance of the instructor of the course, the student will be trained in teaching, supervising and/or grading course materials for the art appreciation course (ART 200) or for one of the lower-level art history surveys.
Art history internship program. Intern in local museums and galleries to gain professional museum training and experience. Since the program was established in 2006, art history majors have been selected for internships at institutions such as the History Museum for Springfield-Greene County, the Discovery Center, the Springfield Art Museum and the Bonniebrook Museum. Students have also used these internships as a springboard to professional, nationally competitive internships at institutions such as the Museum of Fine Arts, Houston.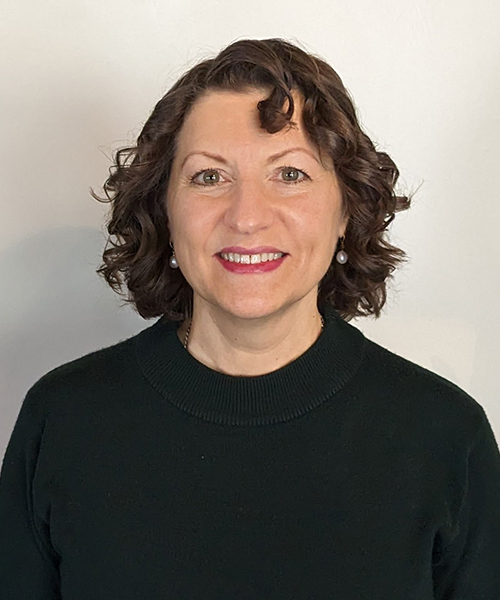 Professor
Museum Studies Program Coordinator
OTHER ART HISTORY FACULTY
Catherine Jolivette, PhD. Associate Professor.
Mitzi Kirkland-Ives, PhD. Associate Professor.
Art History (Non-Comprehensive)
Bachelor of Arts
General Education Requirements - see General Education Program and Requirements section of catalog
Major Requirements (39 hours)

Core Courses (18 hours): ART 271(3), 272(3), 273(3), 274(3), 492(3); and any 100 or 200 level studio course (3)

Public Affairs Capstone Experience will be fulfilled by completion of ART 492(3).

In consultation with an advisor, complete 21 hours in at least four of the following areas of art history:

Minor Required (or second major)
Specific Requirements for Bachelor of Arts Degree - see Specific Bachelor of Arts Degree Requirements section of catalog
General Baccalaureate Degree Requirements - see General Baccalaureate Degree Requirements section of catalog
Admission requirements
The art and design department at Missouri State accepts and encourages all students interested in pursuing art history.
To begin course work in the field of art history, you initially need to be admitted to Missouri State. Before completing 75 credit hours, you must also be admitted to a degree program.
Declaring your major
Stop by the Academic Advisement Center, University Hall 109, to declare or change your major to art history. For more information, contact the Academic Advisement Center at 417-836-5258.