Dr.
Mitzi K. Kirkland-Ives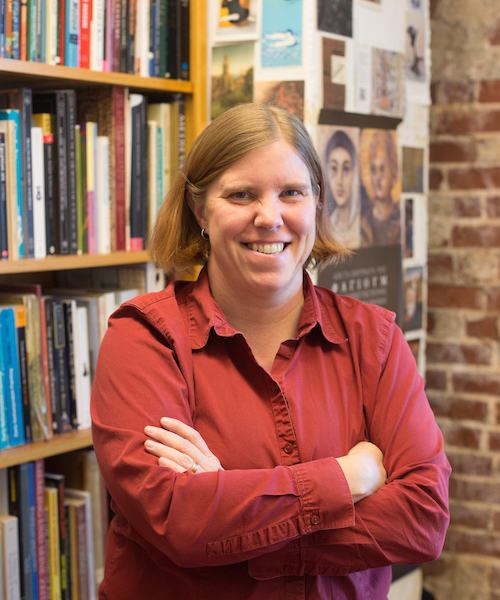 ---
Department
Role: Faculty
Campus: Springfield
---
Postal mail
Missouri State University
Art and Design
901 S. National Ave.
---
Details
Education
PhD, 2005, University of California, Santa Barbara
MA, 1998, Indiana University
Teaching
ART 271 History of Western Art I
ART 274 Survey of Asian Art
ART 382 Survey of Islamic Art
ART/MST 388 The Museum: History and Perspectives
ART 472 Medieval Art
ART 475 Art of the Renaissance
ART 478 Baroque Art
ART 492 Methodology of Art History/Art and Theory
Professional experience

Selected publications
"Hans Memling" and "Van der Weyden." In Oxford Bibliographies in Renaissance and Reformation. Ed. Margaret King. New York: Oxford University Press. 2015 and 2016.

In the Footsteps of Christ: Hans Memling's Passion Narratives and the Devotional Imagination in the Early Modern Netherlands. Proteus: Studies in Early Modern Identity Formation, 5 (Turnhout: Brepols Publishers, 2013).
Death, Torture, and the Broken Body in European Art, 1300-1650. John R. Decker and Mitzi Kirkland-Ives, eds. Visual Culture in Early Modernity (Ashgate, 2014).
"The Suffering Christ and Visual Mnemonics in Netherlandish Devotions" in Death, Torture, and the Broken Body in European Art, 1300-1650 (Ashgate, 2014).
"Anselm Adornes' Jerusalem Pilgrimage and the Jeruzalemkapel of Bruges" in Pilgrimage and Faith: Buddhism, Christianity and Islam (Chicago: Serindia Press, 2010), 179-81.
"Alternate Routes: Theme and Variation in Early Modern Stational Devotions." Viator: Medieval and Renaissance Studies Vol. 40 No. 1 (2009): 249-70.
"Capell nuncapato Jherusalem noviter Brugis: The Adornes family of Bruges and Holy Land Devotion." Sixteenth Century Journal Vol. XXXIX No. 4 (Winter 2008): 1041-64.
Research and professional interests
Art history
Early modern art in the north
Print culture
Medieval and Renaissance religious practice and the arts
History of collections
Awards and honors
Belgian American Educational Foundation Fellowship, 2003-04