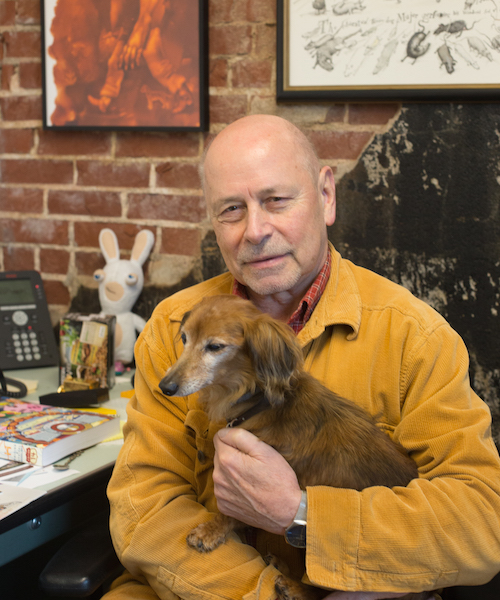 ---
Department
Role: Faculty
Campus: Springfield
---
Postal mail
Missouri State University
Art and Design
901 S. National Ave.
---
Details
Teaching
DES 301 Graphic Production
DES 490 Professional Design Practicum
DES 499 Design Internship
Professional experience
Eric Pervukhin is a professor of design and a design program coordinator.
He was born in Moscow, Soviet Union, where he started his artistic career working as a children's book illustrator and a scenographer for the state television.
After moving to the United States, he opened his design studio outside of Philadelphia, dealing primarily with special effect photography.
So far, he has over 300 commissioned graphic design and illustration projects (books, periodicals, posters, advertisements, animations, theater sets, all creative aspects of TV production, etc.).
At Missouri State University, he teaches graduate and undergraduate courses in design and illustration, which include traditional and digital illustration, traditional and digital publishing, interactive design, sequential art, letterpress, type design, motion graphics, and 3-D illustration.
In addition, during his pedagogical employment, he taught painting, printmaking, social history, art history, history of religion and history of literature.
He received his last MFA degree from the University of Illinois at Urbana-Champaign.
His achievements are recognized through numerous national and international shows, awards and publications.
His prints and painting have been collected by private collectors and museums here and in Europe. He is an author of several comic books and one book of short stories.
Research and professional interests
Graphic design and illustration
Design history
Print culture
Additional resources